Monday, November 07, 2005
Killing our Children, and our Children's Children.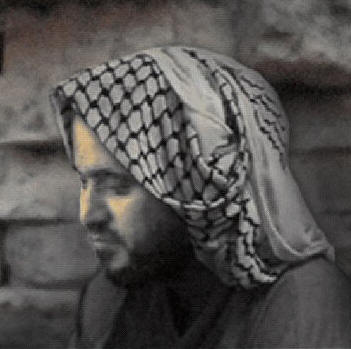 Read this very carefully! Because of the
Republican Criminal
misadventures in Iraq, the threat of terrorism around the world has DOUBLED. We will be paying for the mistakes of this administration for years. For

generations

.
U.S.: Zarqawi's Connections Grow Globally
U.S. intelligence officials say Abu Musab al-Zarqawi has

expanded his terrorism campaign in Iraq to

extremists

in two dozen terror groups

scattered across almost

40 countries

,

creating a network that rivals Osama bin Laden's.
In interviews, U.S. government officials said the threat to U.S. interests from al-Zarqawi compared with that from bin Laden, whom al-Zarqawi pledged his loyalty to one year ago.....
In figures not made public before, counterterrorism officials say that

Zarqawi's network of contacts has grown dramatically since the U.S.-led invasion of Iraq

in 2003 and now includes associates in nearly 40 countries in the Middle East, Africa, Asia and Europe....
Current and former government officials say he moves as often as every four hours. They say he relies on an extensive ``early warning system'' of associates who use Iraq's cellular network, high-power cordless phones, computers and other means to let him know when U.S. and Iraqi forces are moving toward his location.
All these officials spoke on condition of anonymity because of the information's sensitive nature.
Al-Zarqawi keeps a low profile and does not talk on cell phones, intelligence officials said. He is thought to be protected by various tribes, which, like all Muslims, follow a Quranic code requiring them to shelter one another.
He also is helped, said one U.S. intelligence official, by the fact that there is not a large, constant American military presence in Anbar, but rather pockets of forces that are bolstered during operations. Iraq's largely Shiite security forces do not want to go to the Sunni-dominated area, either.
His network remains somewhat of a puzzle. The U.S. officials say precise figures on its size are hard to come by, as are details about how his associates coordinate with the native Iraqi insurgency, largely made up of Sunnis.
Al-Zarqawi has 2,000 to 5,000 hard-core fighters, while the larger Iraqi insurgency easily numbers over 20,000, with over 100,000 broadly defined supporters.
The persistence of their attacks and subsequent media exposure have made al-Zarqawi the public face of al-Qaida and the broader insurgency. He has become so central to al-Qaida's operations that some evidence suggests he is providing money to bin Laden.
Al-Zawahri sees

Iraq as the beginning of a campaign

to set up an Islamic society in the Middle East and wants al-Zarqawi to

think outside of Iraq

.
Guardian
---
archives (previous posts)...
---